Deer Mountain Lodge & Wilderness Resort Rates
Rates will vary with season at Deer Mountain Lodge.

Currently the rates are:

Queen Bedroom............$135-$169 a night plus tax with breakfast included
King Bedroom...........$155-$199 a night plus tax with breakfast included
BOOK YOUR TRIP NOW! - Book your trip and get instant confirmation with our secure online booking engine!
OHRV Wash charge (water) $6.00
Our Rooms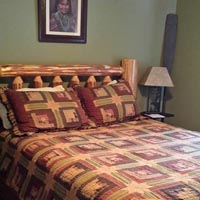 The Waterfowl Room
The Waterfowl Room boasts a locally made custom Queen log bed with cozy country linens. Facing the Westerly side of the cabin you will enjoy first hand views of the forest and all that mother nature has to offer. This room is decorated in an Antique country style, featuring duck decoys and antique waterfowl framed art. There is a private bath with Spa Quality linens to enhance your stay.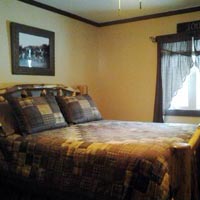 The Horse & Hound Room
The Horse & Hound Room features a custom locally made Queen log bed. Facing the Westerly side of the property. You will enjoy wooded views and often wildlife right from your guestroom window. This room is decorated with Antique Horse tack and Art with the sport of Fox and Hound hunting in mind. This room is appointed with a private bath, enjoying Spa Quality bath linens.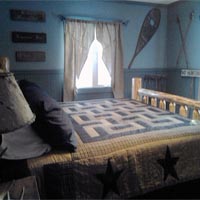 The Winter Room
The Winter Room is located on the South Easterly end of the cabin. It enjoys wooded views and often views of our natural wildlife. This room boasts a custom locally made King log bed with cozy soft country linens. An electric fireplace enhances the ambiance this room has to offer. It is decorated with New England "Winter" Antiques. Private bath with Spa Quality linens and a deep vintage cast iron tub allows our guests the opportunity to relax after a cold day on the trails!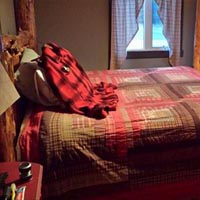 The Hunting Room
The Hunting Room is located on the South Westerly end of the cabin. It enjoys views of the mountains and nearby woods. This room is well appointed with a Unique Custom locally made King sized four poster bed. It boasts local antique finds including traps, old wool hunting clothing, antique signage and buck saws. Extremely cozy bed linens and private bath with Vintage cast iron tub are the perfect way to relax after a long day outdoors.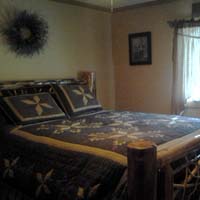 The Maple Room
The Maple Room is located on the Westerly side of the cabin. Guests in this room enjoy wooded views and a Custom locally made Queen Twig bed. This room is well appointed with cozy country linens and fluffy pillows and was decorated with the art of Maple sugaring in mind. Antique art and sugaring items will be found here. A private bath with Spa Quality linens is also featured in this room.
We offer the following packages to our guests at Deer Mountain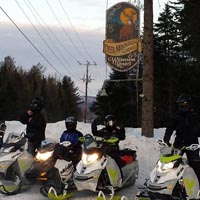 Sled & Bed
We can arrange for you to rent a snowmobile through a local rental company & two nights stay at Deer Mountain Lodge.
Rental prices vary by hours desired to ride.
Contact us for current rates and packages prices.
Valentines Package
At Deer Mountain Lodge Valentine's day is the perfect way to treat your loved one to a special Romantic Country Getaway! Enjoy a private Country Rustic room with Spa Quality linens, rose petals, and Gourmet chocolates as part of your stay with us.


Wedding Packages
If you are looking to organize an intimate and memorable wedding day Deer Mountain Lodge & Wilderness Resort is the ideal wedding venue for you! Our wedding site makes an ideal reception venue which offers convenience and elegance all in one. If you are looking for a memorable wedding choose us as your wedding venue. If you are looking for a garden wedding ceremony with a wedding function center then come and talk to us now and we will be delighted to show you our beautiful wedding reception area. Please contact us to discuss your specific needs.
NON WEDDING EVENTS.
THIS INCLUDES BRIDAL SHOWERS, BABY SHOWERS, BIRTHDAY, HOLIDAY AND ANNIVERSARY GATHERINGS. DEER MOUNTAIN LODGE PROVIDES A PERFECT COUNTRY SETTING FOR YOUR SMALL GROUP GATHERING EITHER IN OR OUTDOORS. LOOKING FOR THE PERFECT PLACE FOR A COUNTRY TEA PARTY BRIDAL SHOWER? A COZY BABY SHOWER IN THE GREAT ROOM BY THE CRACKLING FIRE? WE OFFER OUR LOCATION TO SATISFY YOUR NEEDS. THIS PACKAGE INCLUDES USE OF THE GROUNDS or LODGE GREAT ROOM FOR YOUR SMALLER FUNCTION NEEDS.

WE OFFER THE FOLLOWING OPTIONS:
DAYTIME HOURS:
12:00-3PM (PERFECT FOR BRIDAL TEA PARTIES!) $225.00
1PM-5PM $300.00

EVENING HOURS:
5PM-10PM ( PERFECT FOR HOLIDAY OR ANNIVERSARY GATHERINGS $425.00

WE WELCOME GUESTS TO PLAN THEIR SMALL GATHERINGS AND SPEND THE NIGHT AT THE LODGE.
Gather and Stay . . . $1550.00
THIS INCLUDES FIVE FIRST LEVEL GUEST ROOMS ( 3 QUEEN, 2 KING EACH WITH PRIVATE BATHS) FOR ONE NIGHT( HOLIDAY RATES MAY VARY), EVENT GATHERING (NON-WEDDING) 5-10 PM, WITH BARTENDING SERVICE, AND ASSISTANCE WITH EVENT COORDINATION IF DESIRED.


CATERING IS AVAILABLE UPON REQUEST.
*COUNTRY PIGROASTS, BARBEQUES, OR OTHER SPECIAL DINING REQUESTS. PRICING WILL VARY BASED ON TYPE OF FOOD REQUEST & NUMBER OF GUESTS.
Primitive Camping
Camping / Tenting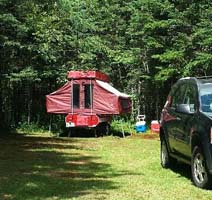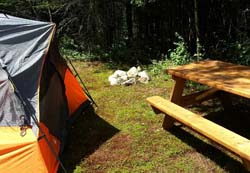 Deer Mountain Lodge Camping / Tenting has access to the Ride The Wilds trail system by way of a 2 mile connecting trail that will bring you to the base of Deer Mountain onto Newell Brook or Millsfield in either direction. Each campsite offers a picnic table and fire ring. The campground offers wooded grassy sites as well as wifi and great cell service. Pull through sites available upon request. Onsite trail access to RIDE THE WILDS. We also have onsite outhouses as well as water access and DIRECT TRAIL ACCESS. There is currently no showerhouse.


Antique Shop
Raven & the Writing Desk Primitives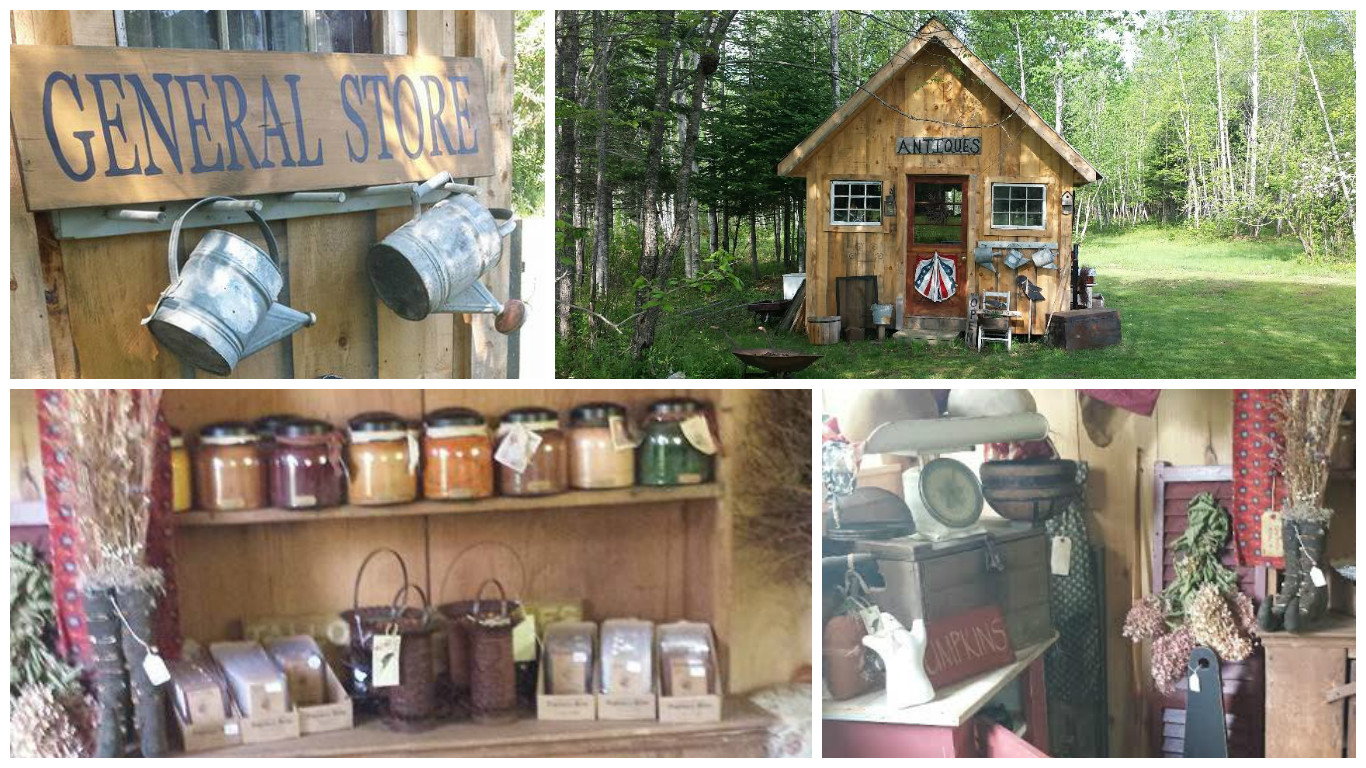 Raven & the Writing Desk Primitives Antique Store. Offering country Antiques, candles, tarts, handmade soaps and more...find us on AntiqueTrail.com


RIDE & STAY Guests will be able to rent Side X Side and ATV'S on site and enjoy Country Rustic accommodations all at our location..so Rest & Ride with us.
Camping/Tenting on 31 Acres with direct trail access
Snowmobile right from our door to Corridor 19 trails
Jericho Mountain ATV park.
Ride the Wilds ride from our front door
Santa's Village
Story Land
White Water rafting
Cross Country Skiing
Snow Shoeing
Wildcat Ski Mountain
Fishing
Hunting
Local Antiques.....The Marketplace @ 101, Vintage Junky
Kayaking
Wildlife Photography
Local guide services available
Moose Tours
Sunday River Ski Resort (within 1 hour)
Bretton Woods Ski Resort (within 1 hour)
Plan your Country Wedding with us!